+19.86

%

increase of total visits

+6.46

%

conversion rate

143

%

increase of signups
COMPANY DESCRIPTION

Industry: Medical tourism
Services used: Social media marketing, Google Ads, AdForm
Website: weightlossriga.co.uk
Challenge: promote the number of signups in an industry of high competition that is very limited on advertising channels.
FACEBOOK COMMUNICATION
(2-3 POSTS PER WEEK)
We carried out a regular communication to find an audience that is interested in weight loss.
After the audience interacted with Facebook posts, they were re-addressed with an invitation to visit the website or type in the contact information to get a free consultation.
Communication forms: in order to boost the engagement and make the communication more interesting to the website visitors, we used several content forms:
Images;

Video;

Infographics;

GIFs;

Surveys;

Tests.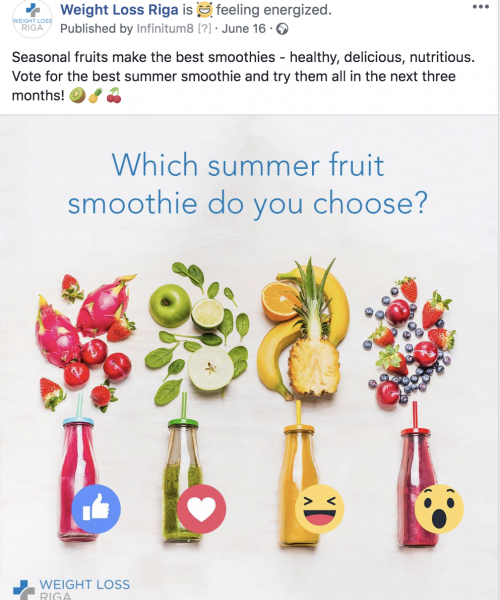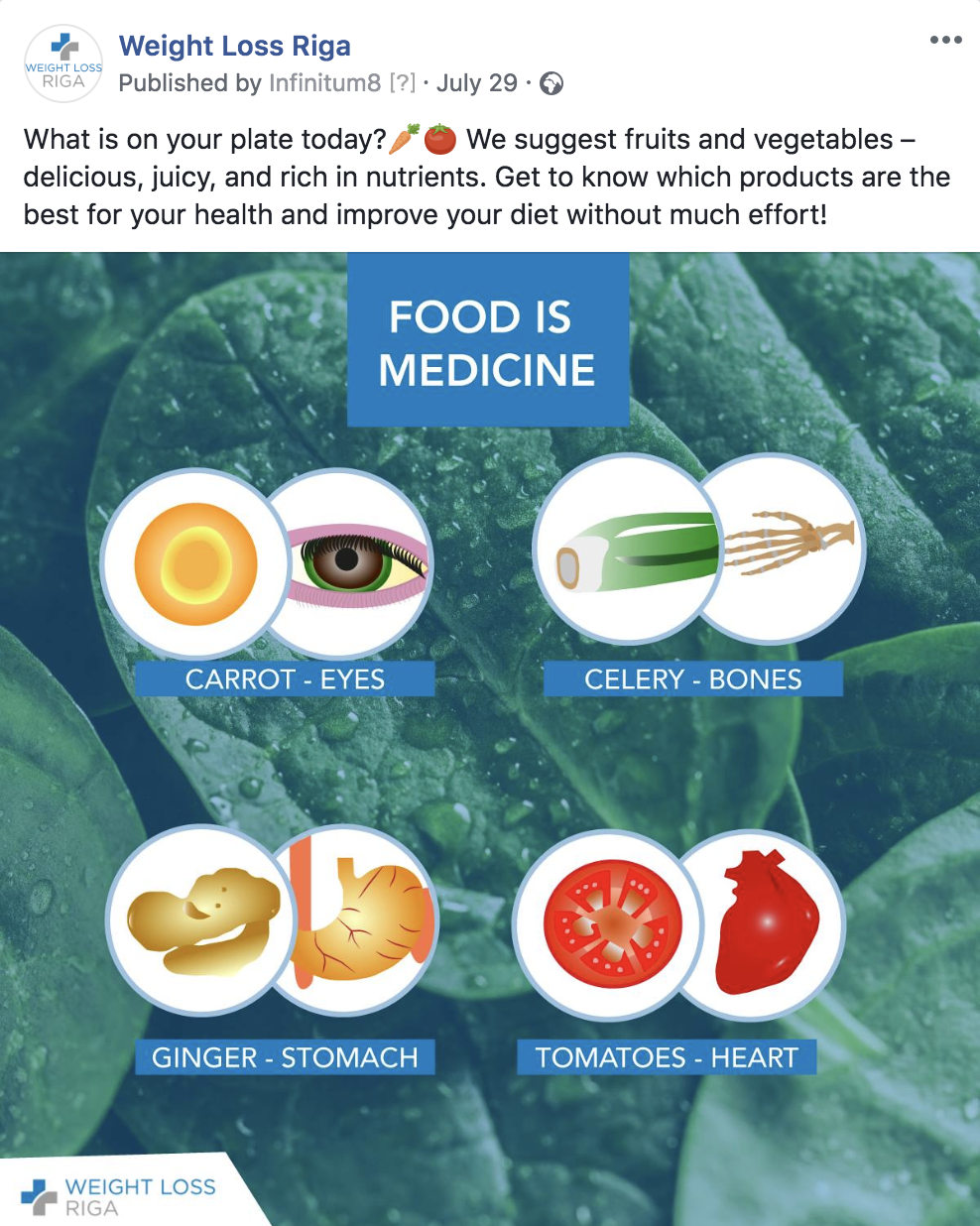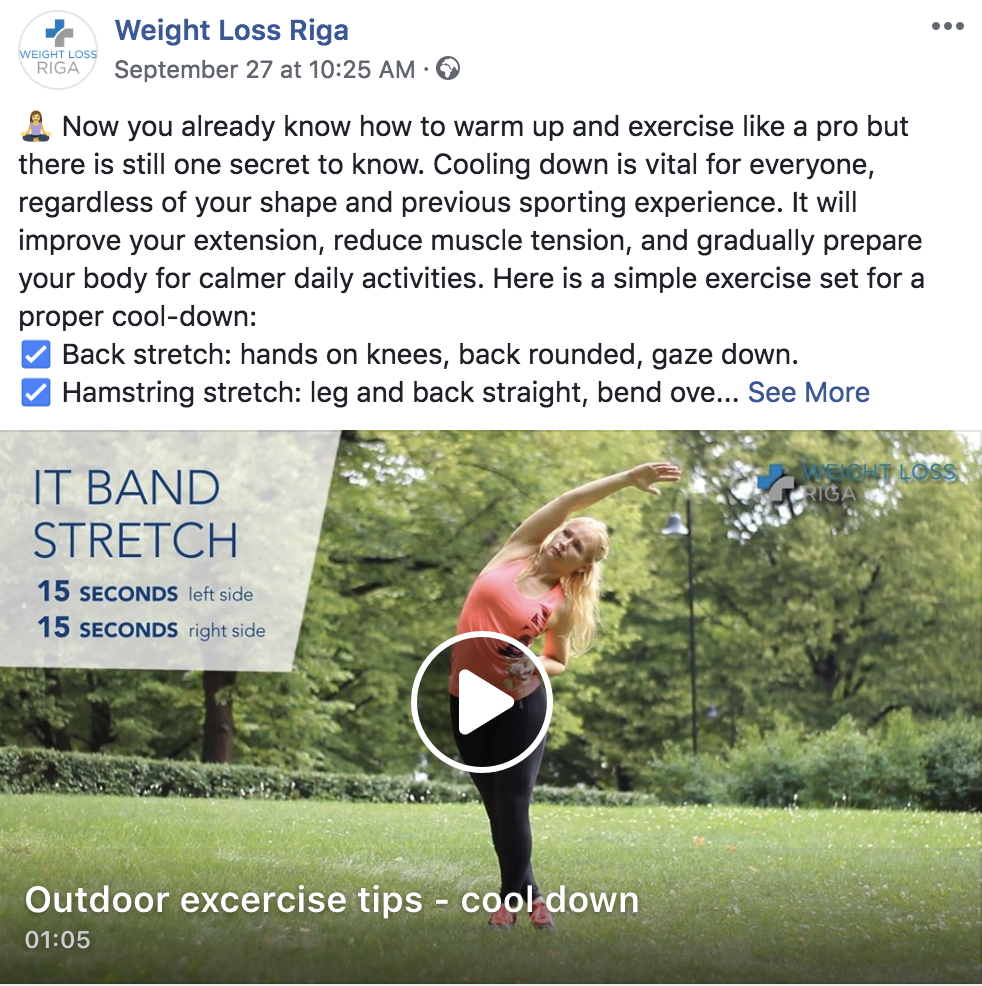 FACEBOOK QUIZ (PERSONALITY TEST)
In order to boost audience engagement which could lead to a wider reached audience, we created a personality test for users to find out "What are your dietary habits?"
High engagement posts give signals to the Facebook algorithm to display this page's content to the user news feeds more often.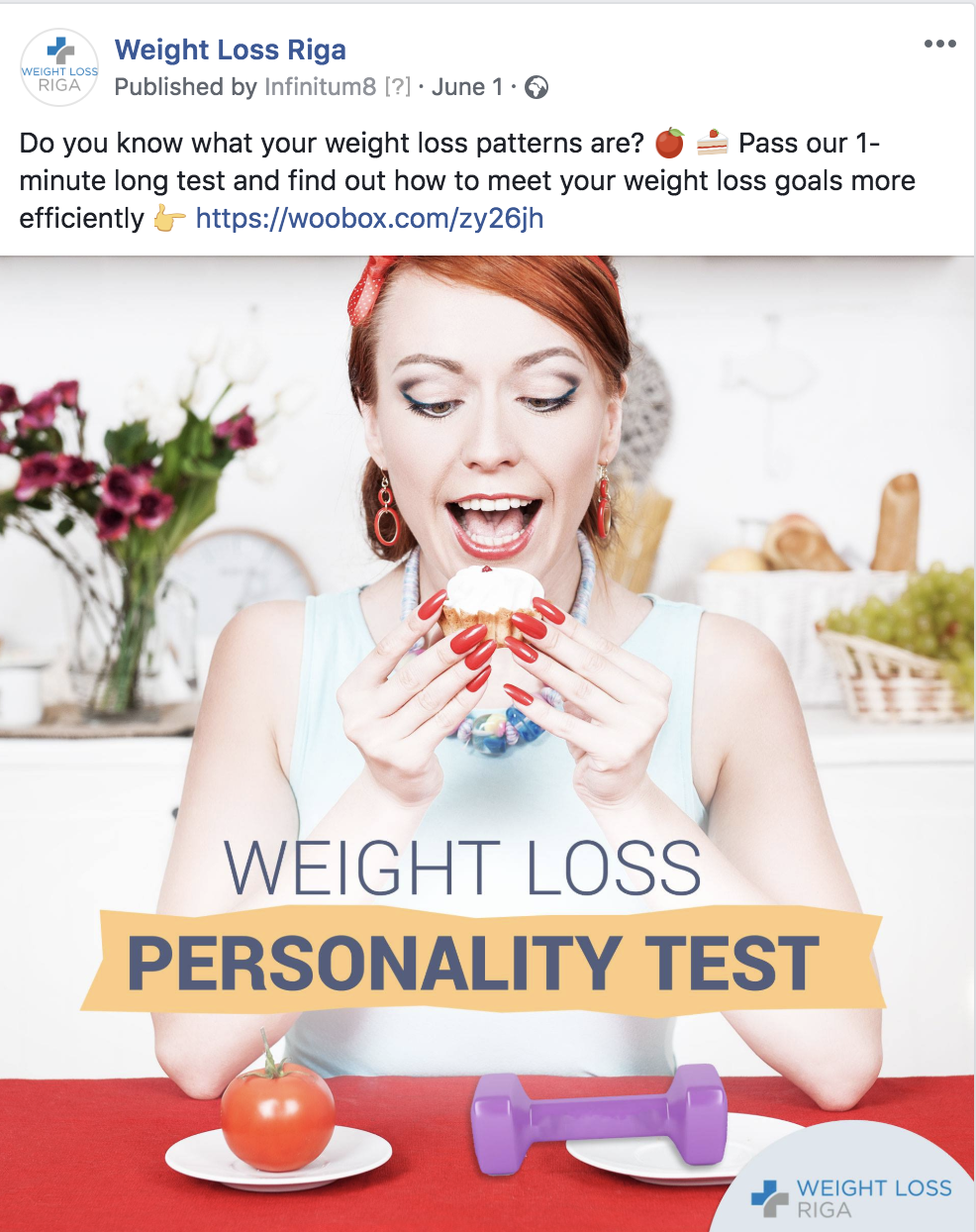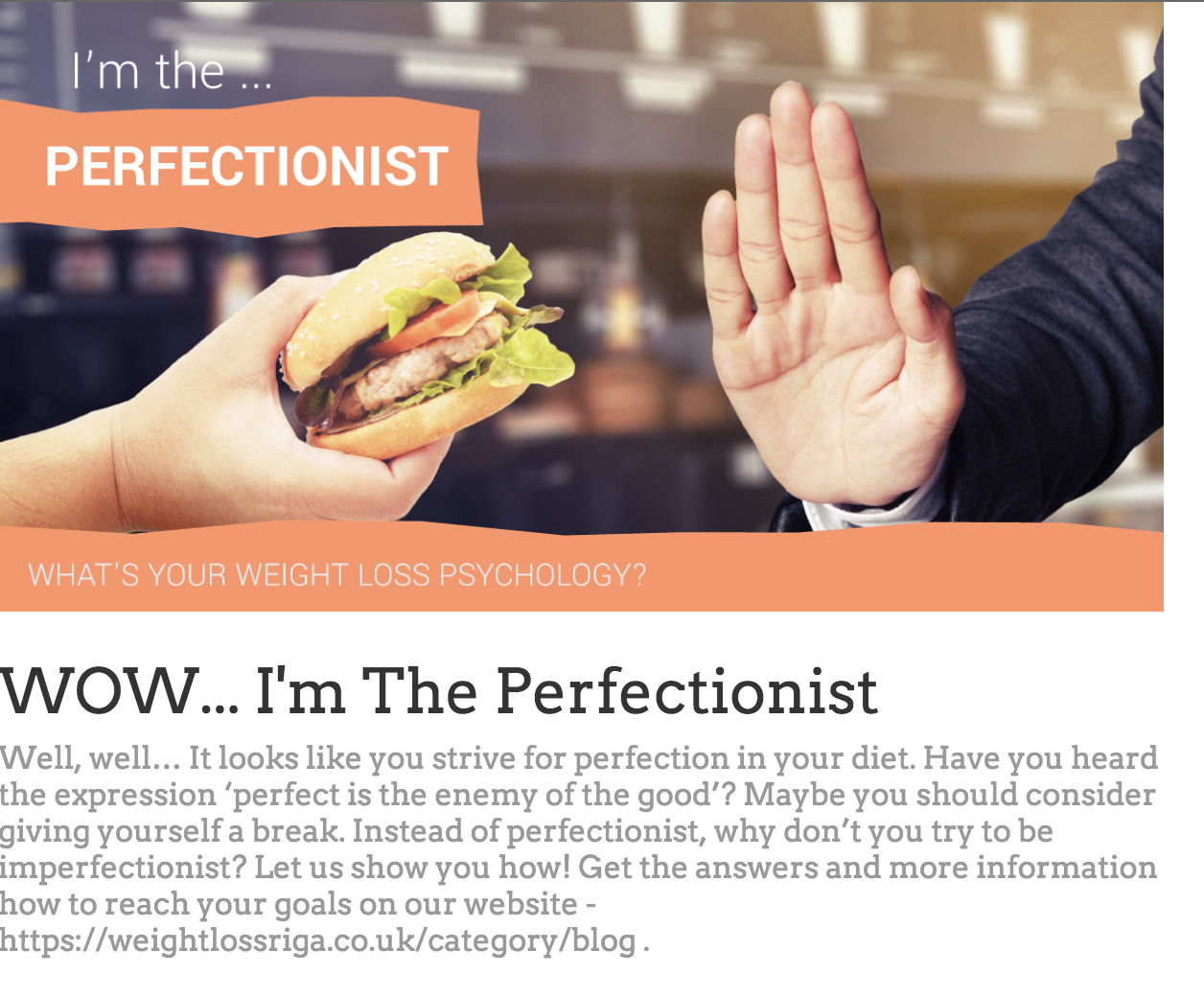 We used a chatbot to address the "cold" audience that was not yet interested in weight loss surgeries.
The virtual assistant, with the help of Facebook Messenger, offered an opportunity to calculate the audience's body mass index and gave a recommendation on how to lose weight.
Chatbot users had the opportunity to learn more about the clinic – take a look at it, read about the chief surgeon, watch experience stories of other patients.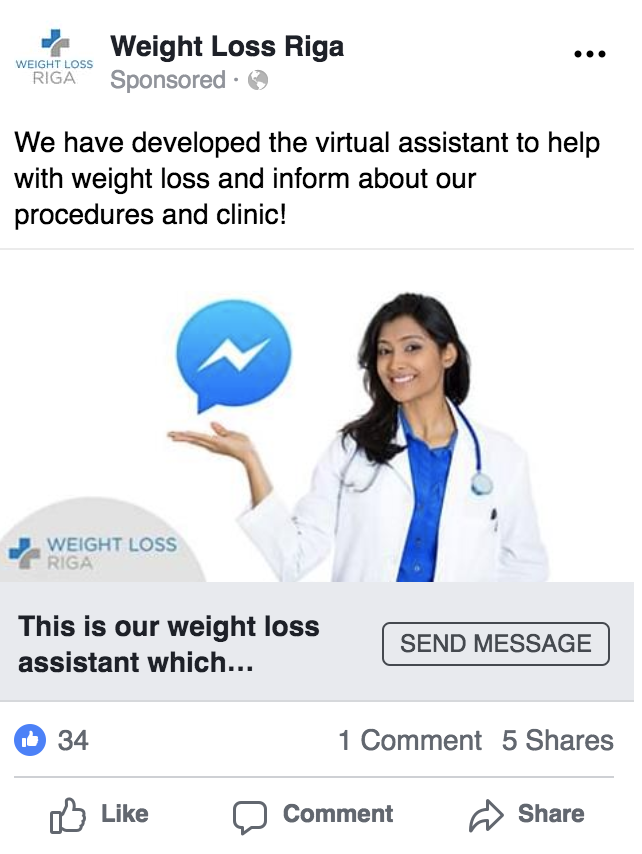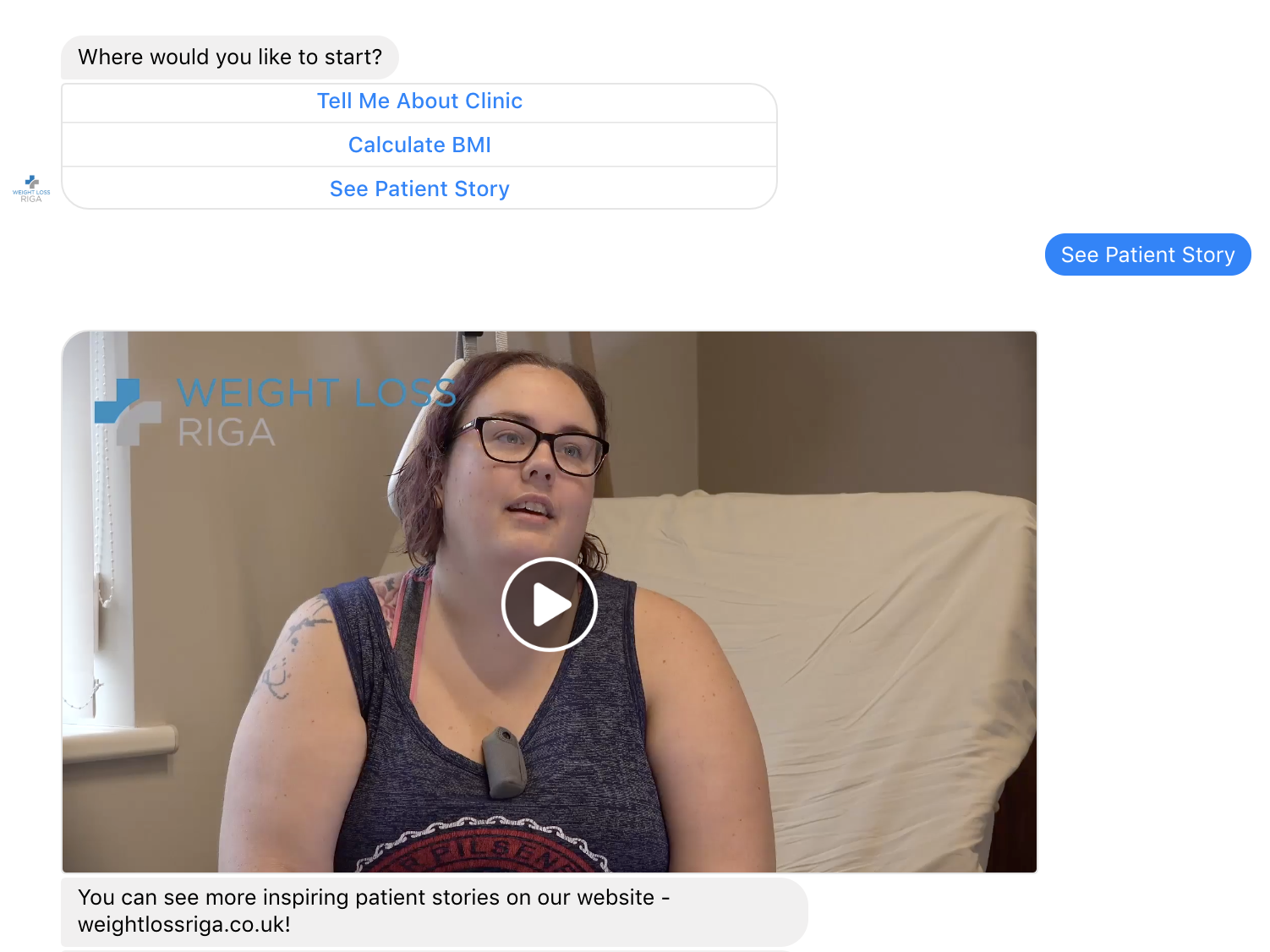 Facebook Lead Generation Ads
In order to boost the audience experience and decrease friction by redirecting people away from Facebook, we created lead generation ads that allowed users to apply for a consultation without leaving the Facebook platform.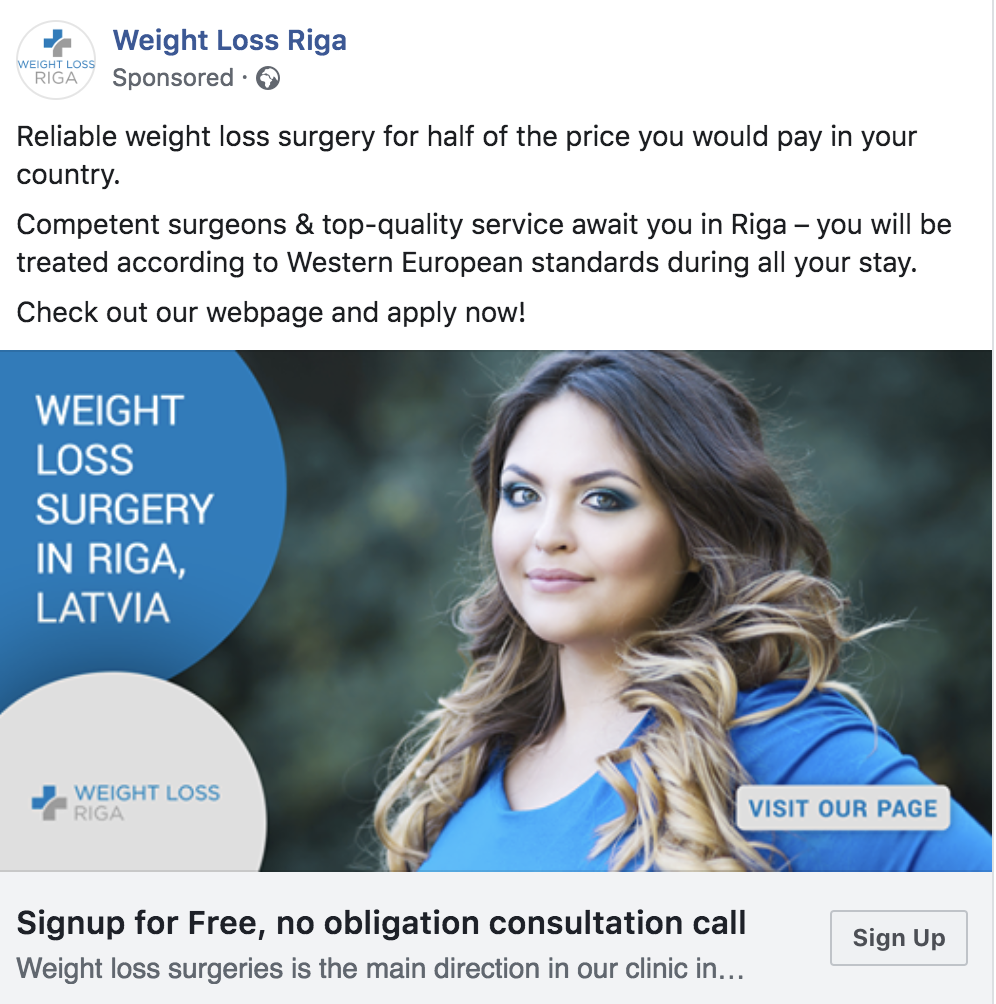 Target: respond to the existing interest of people looking for weight loss surgeries.
Google Search provided for the highest number of signups, because it addressed a "warm", already interested audience.

Facebook un AdForm remārketings
9 out of 10 people who visited the page, did not sign up.
In order to boost the number of signups, we created remarketing campaigns – repeated ads that addressed the website's historic visitors who did not fill out the contact form.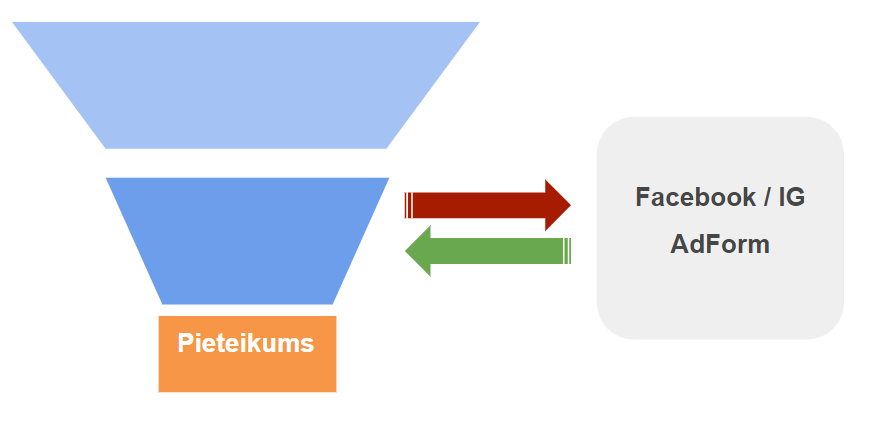 Kopējais apmeklējums: +19.86%
Conversion rate: +6.46%
Number of signups: +27.27%